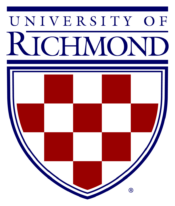 Welcome to the University of Richmond homepage.
This page provides all of the tools you need to manage your student health insurance plan. From here you can do everything from enrolling in your school's plan, set up a personal My Account to check your claim status, file medical claims, review the details of your plan or simply educate yourself on the basics of health insurance.
Click below to review plans.
The University of Richmond is deeply committed to the health and well-being of our students.  As part of this commitment, we require enrolled undergraduate and law students to be protected with full health insurance coverage.  The Student Health Insurance Plan (SHIP) ensures that students have access to comprehensive health insurance and health care while attending the University. 
All enrolled domestic students are required to enroll in or to waive coverage by demonstrating they have insurance that meets the University's requirements. 
International students are required to participate in the University's SHIP and are automatically enrolled in the plan each semester. 
The Student Health Center and Counseling and Psychological Services offices remain ready and available to provide on-campus care.  However, students may require off-campus care for hospitalizations, surgery, specialty, or long-term care.
The SHIP is underwritten by United Healthcare Student Resources, an organization dedicated to providing year-round health insurance products to college and university students nationwide. 
If you have questions about the UR SHIP, contact insurance administrator, Tim Cummons with RCM&D, at [email protected] or 1-800-346-4075, ext. 1452.

Enrollment Deadlines:
Fall Enrollment
Deadline: 9/15/23
Spring/Summer Enrollment
Deadline: 2/28/24
Waiver Deadlines:
Fall Waiver
Deadline: 9/15/23
Spring/Summer Waiver
Deadline: 2/28/24
Voluntary Dental Insurance
Stay Covered with an Individual Dental Plan
Don't have an employer-sponsored dental insurance plan?  Sign up for an individual plan from Delta Dental, the benefits provider employers know and trust.
Take care of your teeth. You are 50% more likely to visit the dentist when you have coverage.  Regular visits can keep tooth decay and gum disease in check, preventing major dental problems.
Stay healthy. Treating gum disease can lessen the impact of systemic illness, such as diabetes, heart disease and rheumatoid arthritis.
Protect your wallet. Dental coverage makes it easy to get the dental care you need without breaking the bank.  Most plans cover routine exams, cleanings and x-rays at no cost.  And you cannot be charged more than Delta Dental's set fees when you visit an in-network dentist.
Enjoy peace of mind. When you have dental insurance, you are prepared for the unexpected.
Students wishing to enroll in this voluntary dental program must take action prior to September 10, 2022 to be eligible.  You will be required to submit payment online with your credit card.
VSP Individual Vision Plans
VSP has your solution for affordable individual and/or family vision insurance.
Consumers' #1 choice in vision care, Individual Vision Plans from VSP cover eyewear, contacts, and eye exams at the lowest out-of-pocket cost through the nation's largest doctor network.
You'll like what you see when you look at VSP.
Lowest Out-of-pocket Cost
You'll enjoy  the lowest out-of-pocket cost in individual vision care, saving you hundreds on your eye exam and glasses.
Convenient Locations
With more than 36,000 network doctors you are sure to find a VSP doctor close to you.  Visit the Find A Doctor section on www.vsp.con to locate a VSP doctor near you.
Great Selection in Eyewear
With the largest choice in frames, you'll find the pair that's right for you and your budget
Satisfaction Guaranteed
We guarantee your satisfaction.  That is why we are consumers #1 choice in vision care.  If you are not 100% happy VSP will make it right.
Students wishing to enroll in the vision plan can enroll at any time during the year.  You will be required to submit payment online with your credit card.


Resources